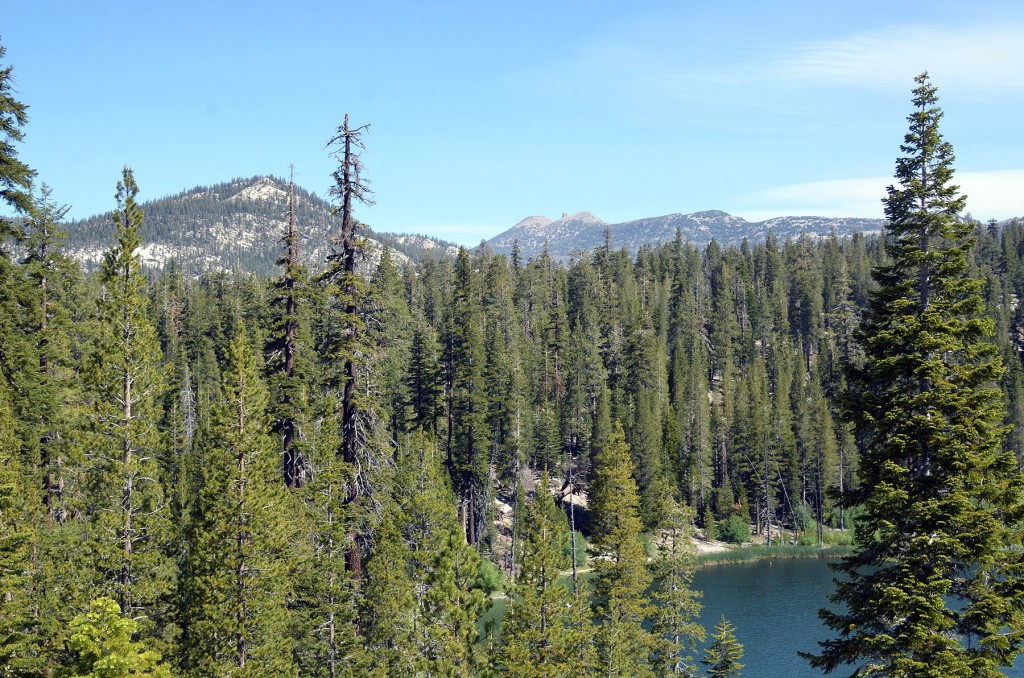 We made our annual trip to the Mammoth Lakes area early this year because of the drought, arriving two weeks before the 4th of July weekend. Usually the water in all of the surrounding creeks, rivers, and lakes are high this time of year, but that wasn't the case this year. Stories of the 2015 drought had prepared us for that, but we were still surprised by how low the water really was. If I hadn't known better, I would have thought it was late August, not the middle of June. We camped at New Shady Rest Campground as usual, ate at several of the tasty nearby restaurants, and enjoyed touring the town, but the fishing wasn't up to par compared with past years. The lakes were producing but the rivers and creeks left a lot to be desired. If you have a trip planned for this year be prepared for alternate activities, and the following report of our daily activities will tell you why.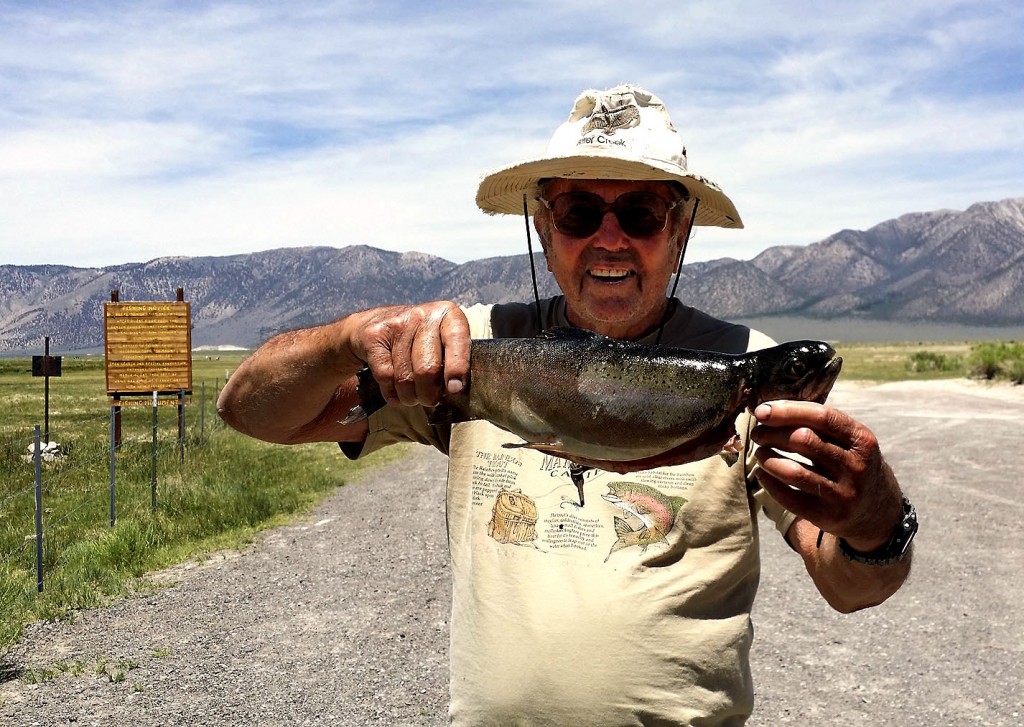 Our first day is almost always spent fishing the Owens River to give us time to acclimatize to the altitude. The river was running low, but there were still some deep holes to fish when we started our day. Bites were scarce, but I did land and keep two nice rainbows – one around sixteen inches and the other about twenty inches. These were probably fish that came up from the lake because the usual hot bite of the smaller fish was missing. Later I heard that they are stocking the river every ten days instead of weekly, and that didn't occur while we were there. I was happy though; I would rather catch fewer bigger fish than have to release a slew of small ones. Still, with low water in June you had better worry about what the flow will be like later. Be prepared to work the river covering a lot of ground if you expect to have success here later in the year.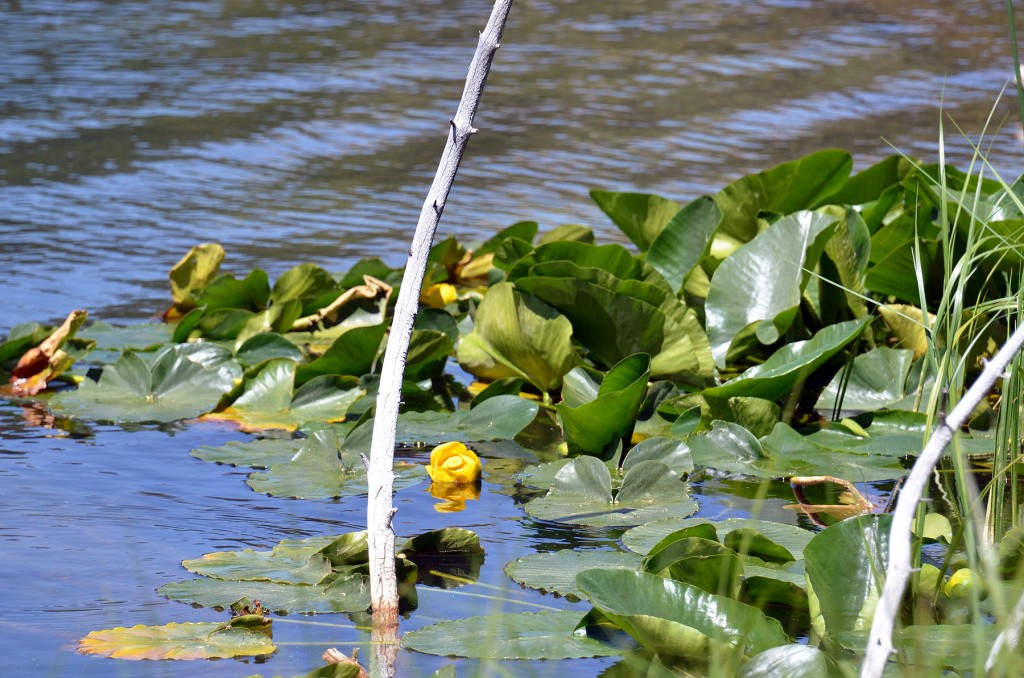 The next day we went down below Devil's Postpile to fish the San Joaquin. The water level was more like late July than June and the fish ran a lot smaller than usual. Lots of them though, but it took more than one to make a meal. Since my wife is a botanist we did enjoy the early bloom of flowers in the meadows but they were a month early, too. If a flower hike is your thing you had better come early this year, everything may be dry by mid-August unless we get unexpected rain. While we were down in the gorge we also hiked around Socher Lake and the flowers were already out there, too. Fishermen angling from shore on the far side of the lake were catching limits, as were the tube floaters, and if the river doesn't produce that's a good alternative for you.
Day three we drove to the June Lake Loop, entering from the Grant Lake side. Grant Lake is half the size it usually is with the upper portion of the lake dried up almost back to the campground. There were lots of shore fishermen there but we didn't check them out, preferring to fish Rush Creek. The water in the creek was very low, only half of what it usually is in June. We spent some time pursuing small trout and didn't score anything we wanted to keep. It too obviously hadn't been stocked for some time.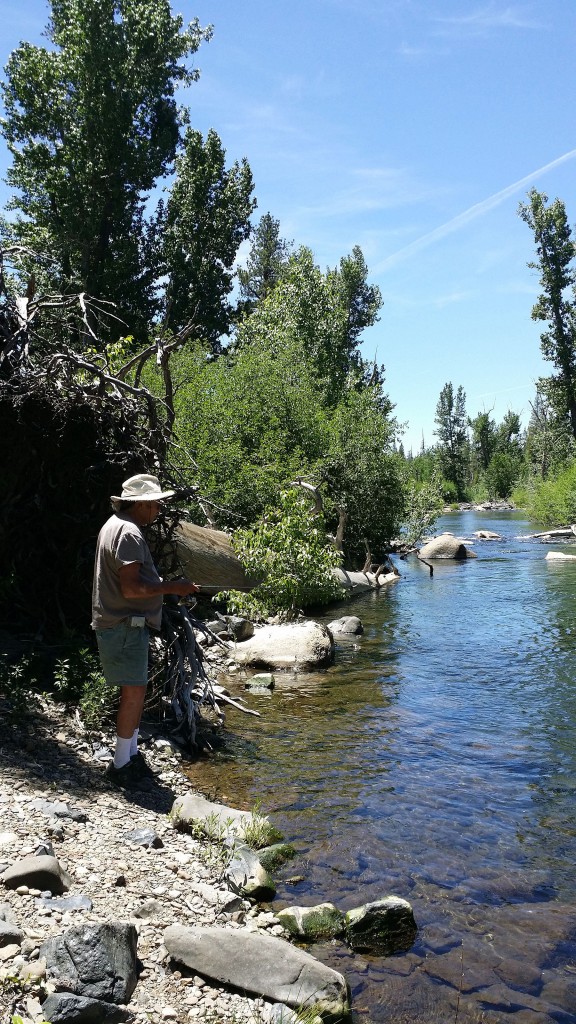 Things were no different at Mammoth Creek, Deadman's Creek, or any of the other places we like to fish around the area. I admit, I like to fish moving water, and not as much on a lake, so I was a bit disappointed. I understand that those fishing many of the lakes were doing quite well though, so that's something you might want think about. This year's drought is a reality in the Mammoth area but it's still a great place to visit. As always, we enjoyed our trip, and any day fishing or hiking in the mountains is never wasted. Come prepared with a list of alternate things to do, and come as early as possible. Fishing is on a different schedule in this drought year, so adjust your expectations accordingly, but come anyway. You'll have fun as always, just as we did.