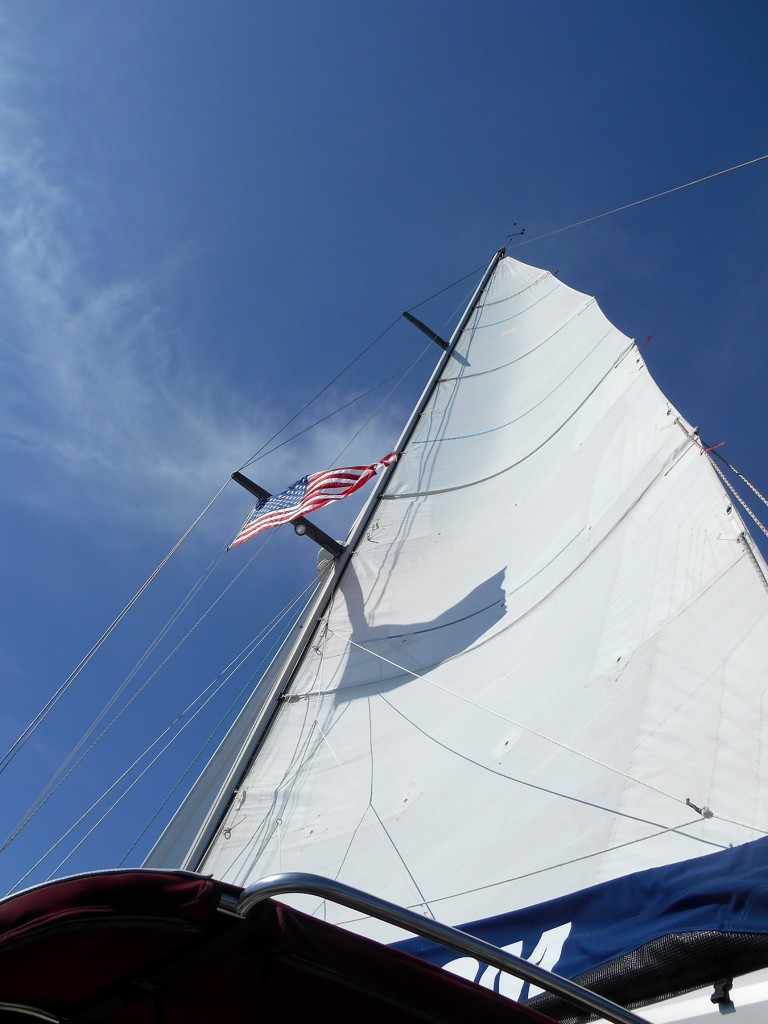 Every trip on the ocean doesn't always end up with me fishing or diving.  Pam, my wife, had her birthday this month and since she used to be an avid live-aboard sailor, her present was a sailing trip. We spent a very pleasant afternoon aboard the Ocean Spirit, a well-appointed 44-foot Beneteau sailboat owned and operated by Mark Kocina, a man who knows his trade well.  Mark charters sailing day trips out of Port San Luis on the central California coast near Pismo Beach, embarking off the same pier as Patriot Sport Fishing. The price is reasonable, and snacks and drinks, including beer and wine, are provided during the sail at no extra charge. Each trip is limited to six guests so there's plenty of room to move around the boat and the mood on board is cozier than trips on larger vessels. On our two and a half hour afternoon trip along the scenic shoreline, we enjoyed great views of all the usual around-the-bay marine life plus a number of feeding humpback whales that put on a good show.
Captain Mark is knowledgeable about the area and has a yarn or two to go along with most answers to your questions.  Even more important, he knows how to sail.  And the sailing was terrific…we managed to catch an absolutely spectacular day with plenty of sunshine and light winds, enough to move the boat along at a nice clip.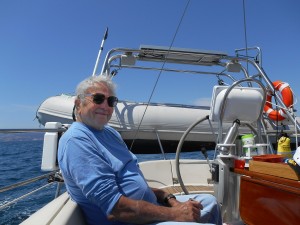 I have to admit that moving silently over the water with the port rail dipped toward the sea was different for me and a lot of fun. Both Pam and I found this to be an enjoyable experience and we'll do it again if the chance arises, maybe on next year's birthday, maybe sooner.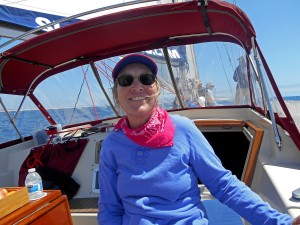 For those of you who might be interested in this sort of trip, Mark's company is called Central Coast Sailing Charters, and his web page can be found at www.slosailing.com.  Say hello to Mark from us if you do try this adventure, and remember, any day at sea is always a good one.