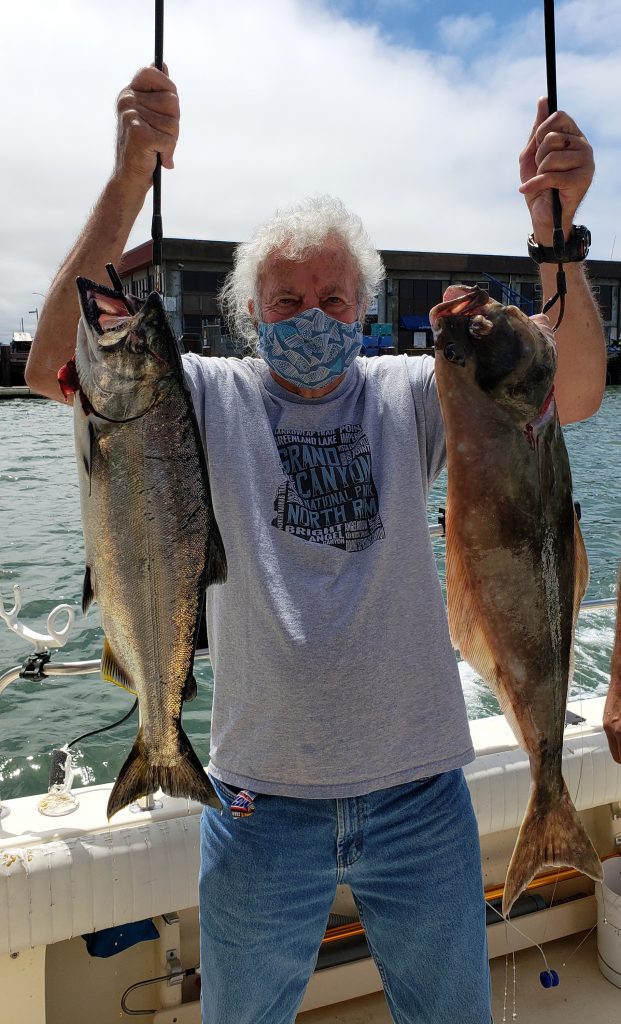 If you're interested in ocean fishing I've got a recommendation for you. My wife Pam and I just returned from a very excellent two days of fishing with Humboldt Sportfishing in Eureka, California and we had a blast. Here are the details.
We opted for two days of halibut and salmon fishing, but other options available include rockfish and tuna fishing. Halibut and rockfish are the mainstays. Halibut season varies but usually starts around the first part of May. Rockfish fishing is usually available about then also. Those two fisheries are very friendly to anglers, and limits are common. We easily limited with halibut on both days. The limit for halibut is one per day per person, but many are good sized (20 pounds plus). There are a few smaller chickens around, too. It's the luck of the draw, and that's why we opted for two days. Salmon season varies as does the bite. We caught a couple and were happy because the bite was slow while we were there. Rock fishing is super, although we didn't opt for that on this trip, but it gets rave reviews from everyone who tries that option. The tuna bite is later in the summer, usually beginning in late August. I recommend the halibut-rockfish trip if you really want to fill the freezer. For the tuna and salmon bite, you should call and get updated information before chartering. We brought home plenty of tasty fillets on this trip (well worth our time and energy).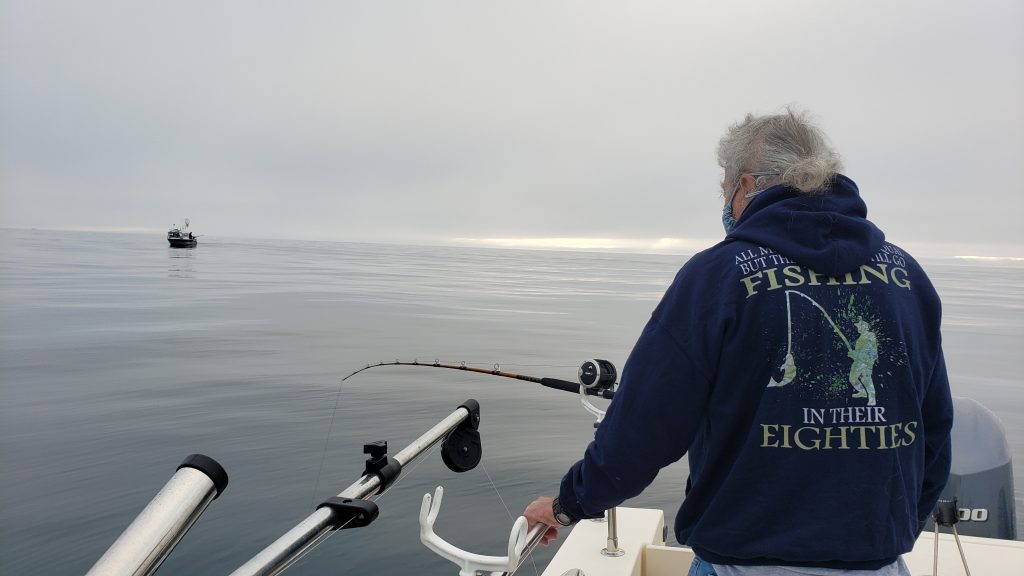 Contact information for Humboldt Sportfishing charters is best done by phone. Call Captain Reef Twibell at (707) 496 7899. You can also look up Humboldt Sportfishing in Eureka, California on the web and on Facebook. Be sure to check out his website – it has all the information you'll need to book a charter. Expect to pay $200-$250 per person per day, except for tuna charters which cost more because of the extra time and gas involved. On a normal charter you'll be on the water for up to 8 hours unless you limit early.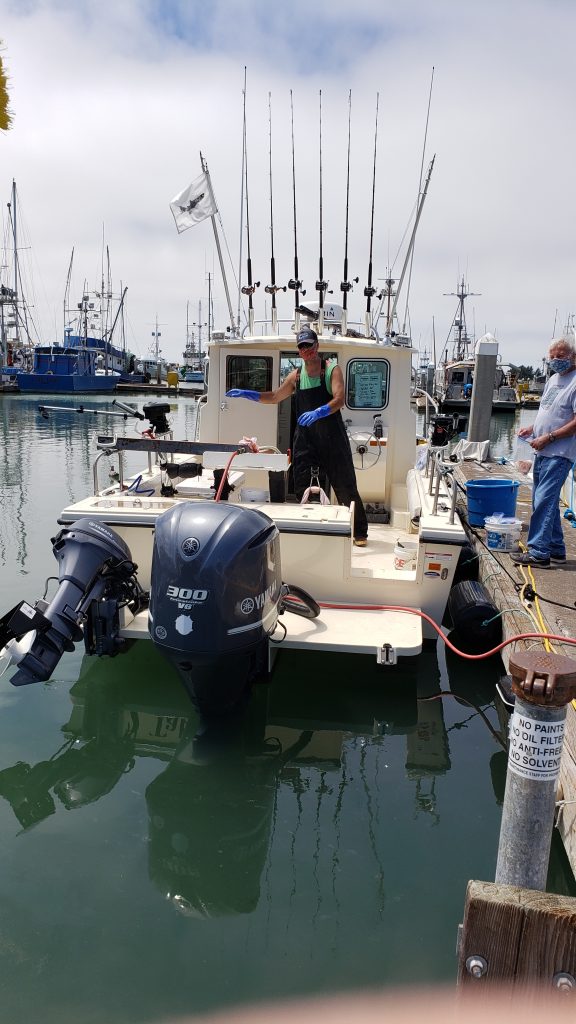 Reef's boat is called the Tahina II. It's a 2013, 25-foot, deep-V-hulled Parker outfitted with a 300 horsepower Yamaha outboard plus an extra 9 HP kicker if needed. It has all the other essential equipment such as radio, bait tank, flush toilet, etc., and there is a small heated cabin. The boat holds up to 6 people but if you charter at least 4 persons, you get the whole boat for the day. All fishing equipment and bait are included in the price, and Reef will also fillet your catch and package it in ziplocks. Bring your own food and drinks, and of course, a valid California fishing license is required. Call or check the web for more details.
The skipper, Reef, is a big, likable guy who goes way out of his way to see that you are comfortable. He's also extremely helpful with the fishing. Reef is a local whose father was a commercial fisherman. He's full of energy and enthusiasm and will keep you entertained with local stories during transit times. The boat is a good one, the gear is excellent, and Reef is a very knowledgeable and capable fisherman. I would fish with him again in an instant, he's one of the good ones. So, if you're going to be in the area and want to go ocean fishing, give Humboldt Sportfishing a try, I think you'll like the results, I know we did.