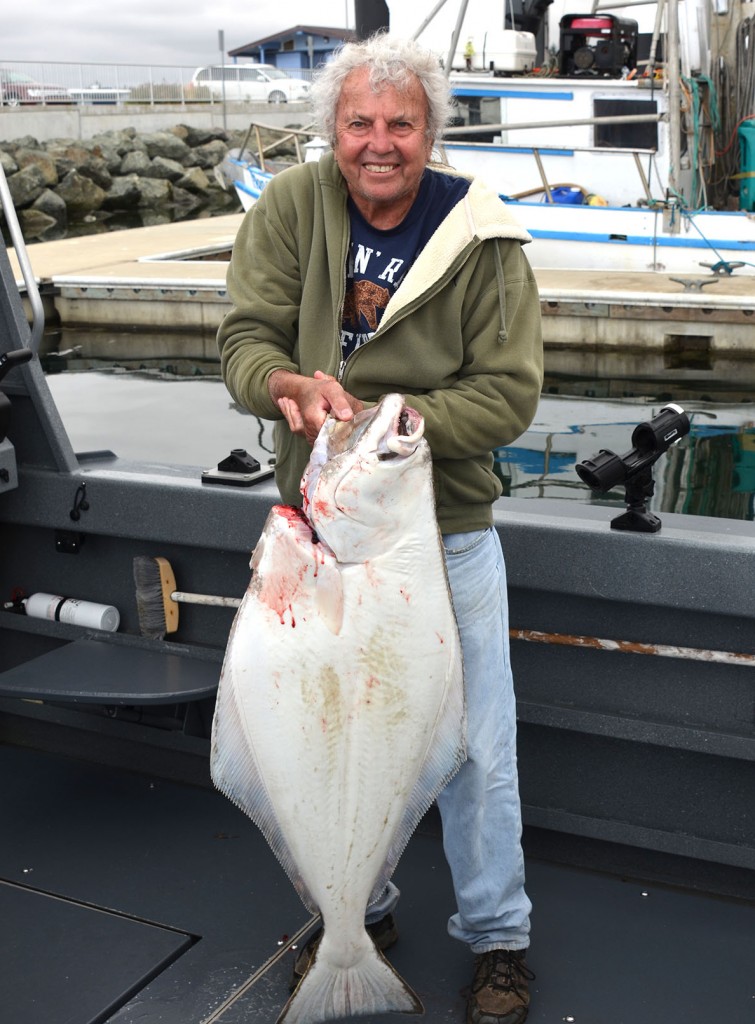 On a recent trip to the Smith River in northern California, we decided to spend one day fishing at sea for halibut on a boat out of Crescent City. The 30 foot Weldcraft Cuddy King we chartered for the trip was named the Shannon L'Ree.
It is a well-appointed vessel that is owned and operated by Captain John who fishes during the summer months out of Crescent City harbor. John can be contacted through his web site at www.hardcoresportfishing.com. The boat will go after salmon, halibut, rock fish, or tuna; it's your choice. John takes four passengers for an eight-hour trip, but the boat can handle five if that's the size of your group. The charter fee is $150 per person for a salmon or halibut trip, and $110 per person to go after rock fish. Prices for tuna fishing or just a harbor cruise are listed on his website as well.
John supplies all the gear and bait for each fishing trip at no extra cost. At the end of the trip, he will clean your catch too, so bring a cooler for the drive back home.
If you're looking to charter a trip out of Crescent City, we highly recommend Hard Core Sportfishing. We found John to be a very knowledgeable and gracious host with a first class operation. His fishing equipment was more than adequate for the task, and he even brought along his dog Rudy for you to pet in your spare time.
Rudy encourages such attention, but he also knows how to stay out from under your feet when the fishing gets hot.
We had a few nibbles out there, but only managed to land one 39 pound halibut on our trip. But that gave us 16 pounds of delicious filets, so we were happy campers. We had a great time on our trip, and the next time we're in the Crescent City area, we'll make a point of going fishing with John again. And if you find yourself in the great northern redwoods of California sometime, and are looking to wet a line, we think you will enjoy a trip with John, too.