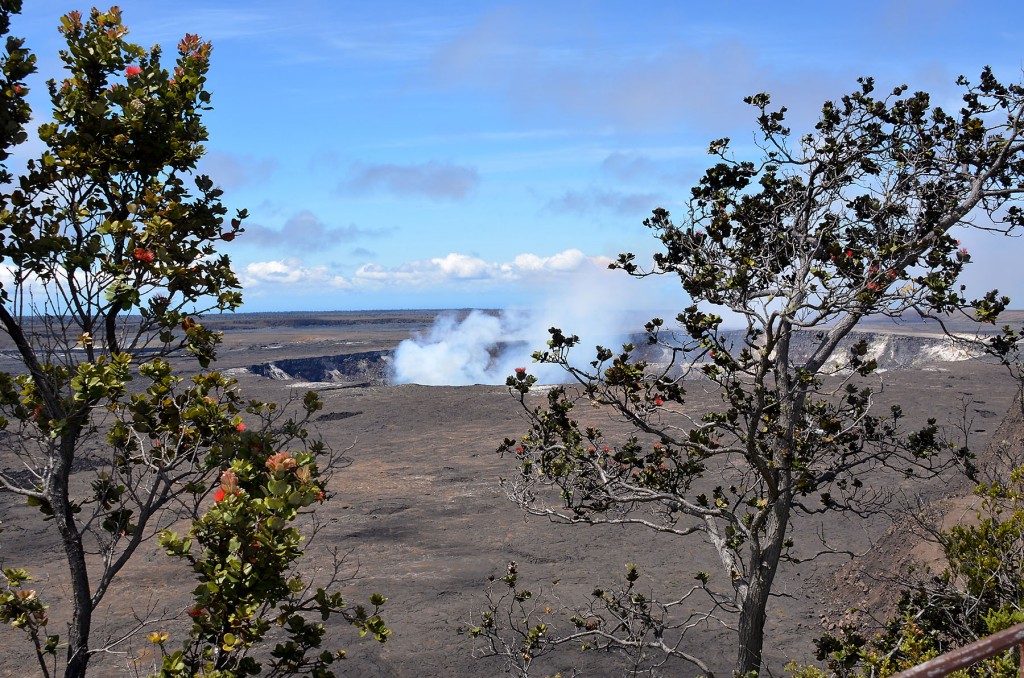 We had the pleasure of visiting Volcanoes National Park again this year while vacationing on the Big Island of Hawaii.  It was just as much fun this time as it was the first time we visited there. The park is located south of Hilo off Highway 11 between mile markers 70 and 71. The entrance station provides immediate access to the Kilauea Visitor's Center, which is next to the Kilauea Caldera. Entrance fees to the park are $10 per vehicle and they honor all of the National Park passes.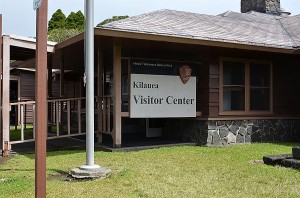 There are also six days each year designated as free for cultural events and certain holidays. The Visitor's Center, open daily from 7:45 am to 5 pm, is where you'll find displays, valuable planning information, and an interesting 25 minute video about the geology and biology of the park making this a must first stop. Information is also available on the park website at www.nps.gov/havo or by calling (808) 985-6000. The park also has a Facebook page, which lists general information and has several short video presentations on cultural topics such as their annual hula festival, after dark scenes of the volcano, and other interesting topics. The park is open year round, 24 hours a day, except when emergencies occur such as eruptions, sulfur dioxide gas buildup, or this year's Tropical Storm Flossie, then some areas may be temporarily closed.
There are two developed drive-in campgrounds in the park that are free to the public on a first come first served basis.  Backpacking permits are also available. As with all National Parks no dogs are allowed on trails. Bicycles are only allowed on roads and designated paths.  Lodging is available within the park at Volcano House located near the visitor's center.  You can check it out on the web at www.volcanohouse.com. There are also several vacation rentals and bed-and-breakfast establishments just outside of the park, and two small village stores in nearby Volcano Village.
The Hawaiian Archipelago was built by the eruption of 15 volcanos, five of which form the Big Island of Hawaii. The dormant Mauna Kea (meaning 'white mountain') is the tallest volcano on our planet, rising over 33,000 feet from the sea bed. That's higher than Mount Everest. Mauna Loa (meaning 'long mountain') is an active volcano, lying to the south of Mauna Kea and covering half of the Big Island's ground surface area — and it's still growing!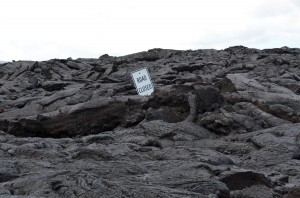 The most active volcano on the island is Kilauea. Areas near the Kilauea caldera have been spreading and spewing lava since 1983, adding 500 acres of new land to the island during that time span and covering over 8 miles of public highway with lava. Currently the Halema'uma'u crater inside the Kilauea caldera has been active since March 2008.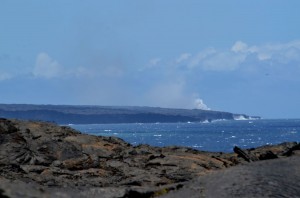 Recent lava flows are entering the ocean just outside of the park's boundary, and the best viewing area of this activity continues to be near the Jaggar Museum.
Hawaiian volcanos are unique in that they are gentler than other volcanos around the world, producing flows that are more fluid and less gassy. Still, they remain giant monuments to our earth's origin and that's what makes a visit to this park so interesting.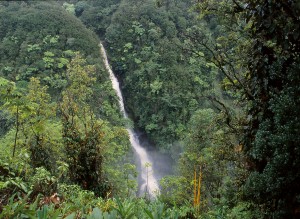 The Hawaiian Islands are also the most isolated group of islands on earth and feature a wide variety of ecosystems beginning at the ocean's shore and reaching up to where new volcanic land masses continue to form. This varied habitat has spawned native species found nowhere else on earth.  In fact 90 percent of native Hawaiian terrestrial flora and fauna is endemic and occurs only in these islands.  That diversity includes about 25 percent of all endangered plants and birds in the United States, and surpasses even that of the Galapagos Islands. Populations of nene geese, Kamehameha butterflies, happy face spiders, Hawksbill turtles, dark-rumped petrels, carnivorous caterpillars and countless other plants and animals evolved on these isolated islands.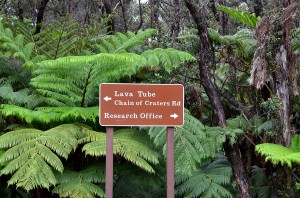 But today there is trouble in this island paradise. Many now call the Hawaiian Islands the islands of extinction. Three quarters of all documented native plant and bird extinctions in the United States are from Hawaii. Development and deforestation for agriculture have changed the face of the islands' land masses forever.  New species of flora and fauna have been introduced at an alarming rate and many of these invasive species out-compete the natives. Volcanos National Park has established an International Biosphere Reserve and World Heritage Site to protect and restore native endangered flora and fauna. There is a system of trails within the park that will allow you to access interesting areas of the forest within the park. When you're there, take a hike, you'll find it interesting.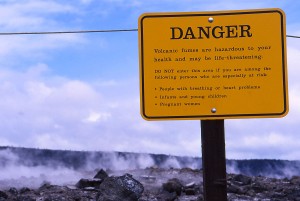 We did all the usual tourist things after our initial stop at the Visitor's Center. A drive around the Kilauea Caldera with picture stops, a look at the Thurston Lava Tube, a short hike or two, and a car trip down the Chain of Craters Road to check out where the lava crossed on its way to the sea. That made up a good part of our day. On the way to the park we stopped at Akaka Falls for a short hike and a photo op that broke up the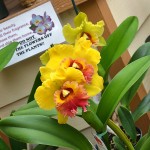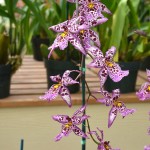 two hour trip from our rental on the beach. On the way back we made a 'must do' stop at Akatsuka Orchid Gardens , and later stopped for dinner.
What a great day! – It's another of the wonderful National Parks we're privileged to enjoy in this great country of ours. We hope you get the chance to spend a day like this soon yourselves. We love the Hawaiian Islands and chances are you do, too.