Explore California's unique sea life at these websites…..

Channel Islands National Park Visitor's Center
1901 Spinnaker Drive     Ventura, California 93001     (805) 658-5730
Located near the harbor's entrance to the sea.  Visiting hours are 8:30 to 5:00 daily.
Website: www.nps.gov/chis
Monterey Bay Aquarium
886 Cannery Row     Monterey, California  93940     (831) 648-4888
Located in Monterey's historic Cannery Row district, about 125 miles south of San Francisco. Visiting hours are 10:00 to 6:00 daily, and vary seasonally.
Website:  www.montereybayaquarium.org
Aquarium of the Pacific
100 Aquarium Way     Long Beach, California  90802     (562) 590-3100
Located at the Long Beach Harbor in southern California. Visiting hours are 9:00 to 6:00 daily.
Website: www.aquariumofpacific.org
Join the virtual diving community at these Scuba forum education, and photography websites….
Scuba Board
Got a scuba question? Someone on this active site will have an answer. Find them at  www.scubaboard.com
Scuba Magazine
Scuba related articles and links at www.scubamagazine.net
SeaHunt Diving for the fun of it – California & Way Beyond
Scuba stories, articles, lots of pictures and even more links at http://www.diver.net/seahunt
Los Angeles County Scuba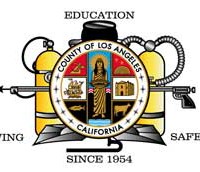 1012 W. Beverly Blvd, Unit 997    Montebello, CA   90640     (323) 726-2155
Operated by the Department of Parks & Recreation since 1954, LACS is known for its excellence in Scuba training programs.
Website:  www.lacountyscuba.com
Getting there:  Local Charter Boats
Truth Aquatics    
Boat charters around the Channel Islands, out of Santa Barbara
Peace
Boat charters around the Channel Islands, out of Ventura
Island Packers
Whale watching and boat trips to land destinations in the Channel Islands, out of Ventura